The Appalachian State University Music Library, located on the second floor of the Broyhill Music Center, supports the curriculum of the Mariam Cannon Hayes School of Music and the University, and contains books, scores, and recordings.
Search the Catalog
Log in to ILLiad to request items not owned by ASU, UNCA or WCU.
Featured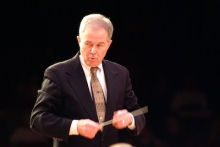 Orchestral Music Online is a unique orchestral music finder tool and an invaluable resource for orchestral librarians, libraries, planners, musicologists, conductors, and artistic directors. It provides access to information on more than 13,700 works by more than 2,100 composers.
New Materials